I would have to say that this is one of the first years that I have ever had much of a Valentines Day spirit. I know that the 'holiday' is often overdone and I'm not into or do I expect a big celebration. What I am excited about is all the girly and lovely things that come with the day of love.
One of my favorite movies of 2009 was Love Happens. The movie starred the nearly perfect Jennifer Aniston and one of my favorite actors, Aaron Eckhart. Initially, I thought I was going to see another chic flick love story to make my heart melt but instead the movie had a much deeper story that touched my heart in a very unexpected way. I suggest you see the movie if you haven't already! I think the boys will even like this one as well! How could they not when Jen is in it! The DVD was released last week...run to the nearest red box or blockbuster on this cold, snowy night :)
In the movie, Jennifer Anison's character owned a flower shop. I have become a flower girl. I cannot wait to own a house someday and attempt to landscape, garden, etc. Flowers bring smiles and happiness. They can brighten a special someones day or be a finishing touch to a room or outfit. Where ever you fit them in your life, they are special and signifies beauty.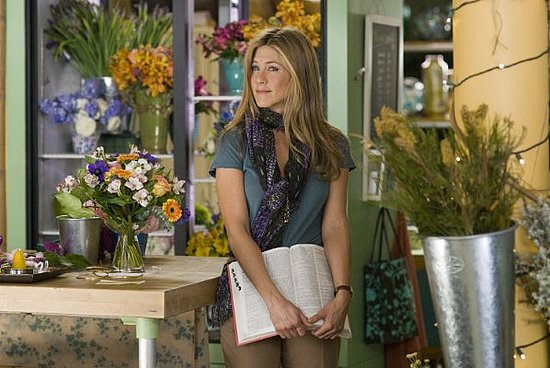 Pink roses...my Mama's favorite :)